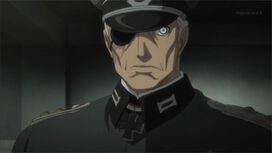 Kobra Stiner is the 2nd main antagonist of the 4th and Final Season of Code Lyoko X. He is an Ex-Nazi Germany officer during WWII. even though he is over 100 years old he is still exetremely healthy, fit and handsome. He is the new supreme leader of the Dark Organization.
Henchmen
Ad blocker interference detected!
Wikia is a free-to-use site that makes money from advertising. We have a modified experience for viewers using ad blockers

Wikia is not accessible if you've made further modifications. Remove the custom ad blocker rule(s) and the page will load as expected.