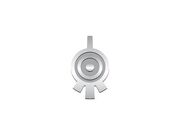 APEARANCE
Xana wears a purple unitard. Her electric purple hair hangs in a bob cut at her shoulders. The irises of her eyes are a violently bright shade of purple.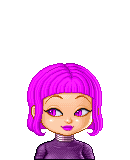 HISTORY
After being defeated by Jeremy's multi-agent system in 'Fight to the Finish', Xana makes a miraculous recovery by absorbing the Viracial Energy she'd implanted in a girl named 'Nichelle' years before. She's now out to find the other 16 teenagers she'd given power to and take it back, so that she can return to full strength and take revenge on the Lyoko Warriors.
Ad blocker interference detected!
Wikia is a free-to-use site that makes money from advertising. We have a modified experience for viewers using ad blockers

Wikia is not accessible if you've made further modifications. Remove the custom ad blocker rule(s) and the page will load as expected.